When siblings Luanne and Van DiBernardo returned to their hometown of Buffalo after living out of state for years, they were both at a crossroads. Luanne had been working in film and advertising, while Van had been designing for Donna Karan in Manhattan, but had returned home to cope with his diagnosis of multiple sclerosis (MS).
The siblings noticed that whenever Van became overheated, his MS symptoms would worsen, and his condition would deteriorate significantly — a result of the autonomic dysfunction brought on by the disease. Luanne bought Van an industrial cooling vest to help regulate his body temperature, and although it helped with the symptoms, it wasn't exactly akin to the designer accessories he was used to.
"It was heavy, ugly, made with cheap materials, and it had ice packs inside so it got wet," Luanne says. "I threw out the idea, 'Just design yourself a cooling vest and have someone make it,' and that was the seed."
Sibling Duo Bring Creative Chops to Cooling Vest Design
Having grown up in a family of artists, the siblings were already equipped with the creative chops and eye for aesthetics needed to pull off their vision, while Van's background in design and firsthand experience of living with MS made him the perfect person for the job. They first launched in 2010 under the name "Coolture," learning on the job as they engineered their first product designed for people living with MS and other chronic conditions affecting the autonomic nervous system.
"Looking back, I can say we were way ahead of the curve. We were two people without experience going into a niche that really wasn't being recognized yet," Luanne says. "But we kept going and over time we realized finally cooling was becoming prominent because of heatwaves and climate change, so we were kind of lucky — lucky or stupid — that we hung in there long enough to became relevant in many markets."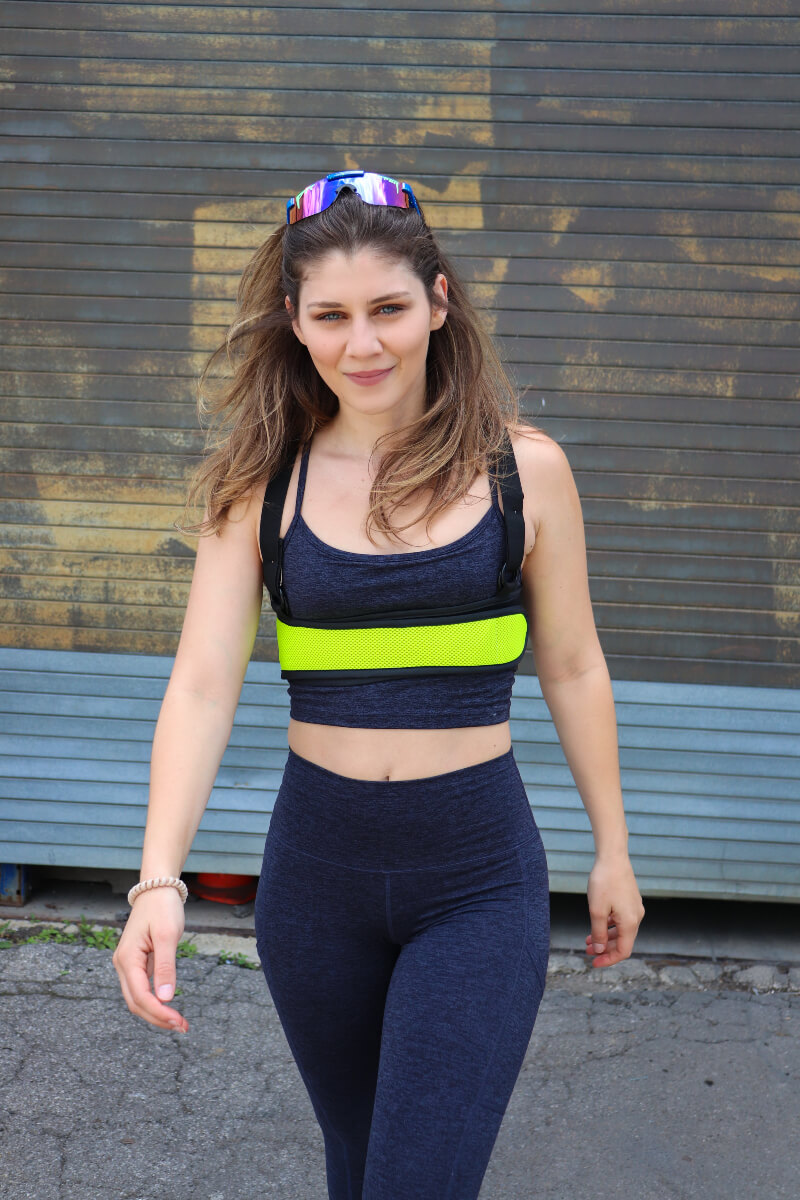 Expanding the Design to Market to Athletes
In 2019, the company pivoted to be more sports-focused, rebranding to Oro Sports just a few months before the pandemic hit. Their aim was to be accessible to a wider range of consumers, not just people living with chronic illnesses.
"Our philosophy from the get-go was that we don't design for patients, we design for people," Luanne says. "My brother said he would prefer to buy a garment that an athlete is buying. If you market to the athlete, you'll still get people with chronic conditions and workers, but market only to the disease market, you'll never get the athletes."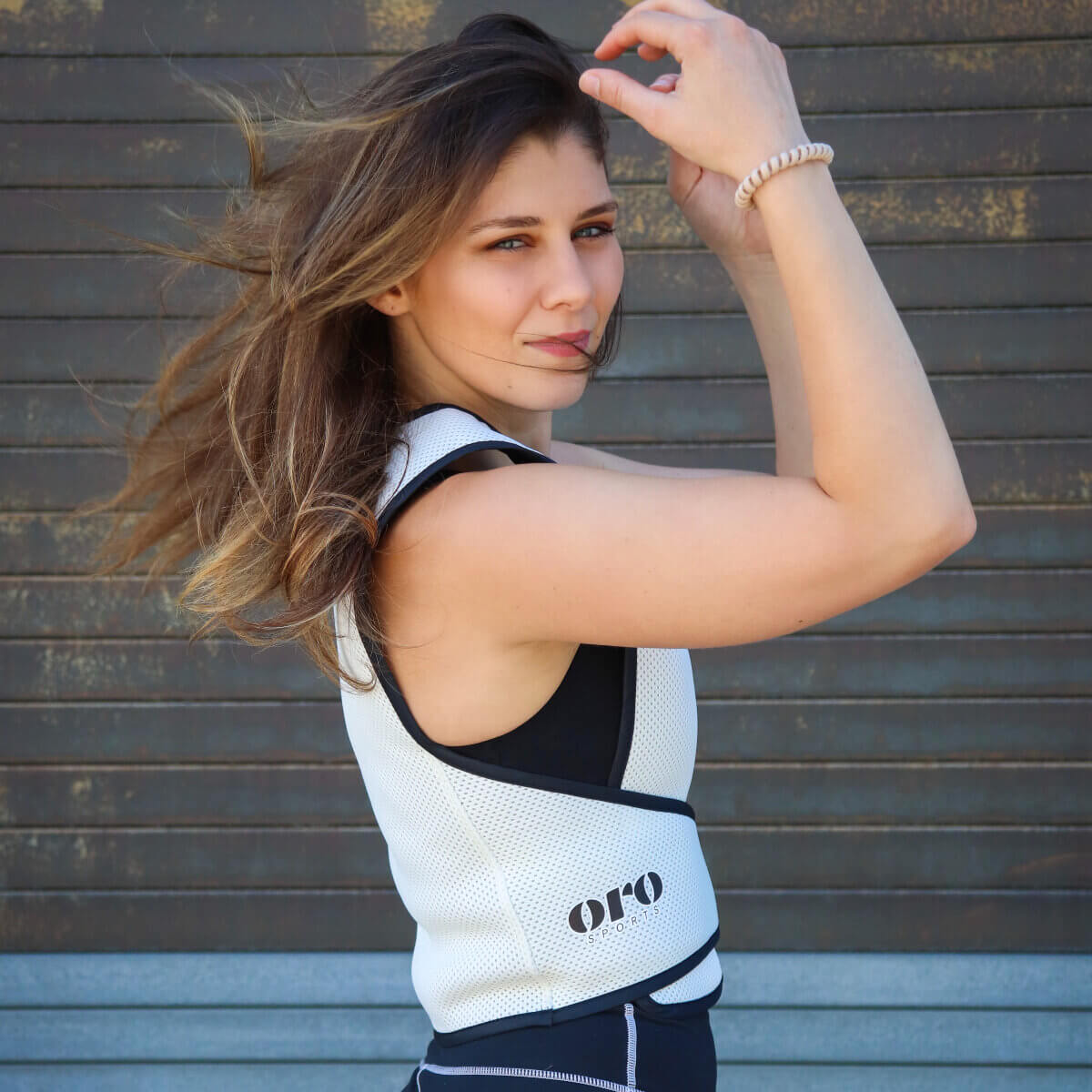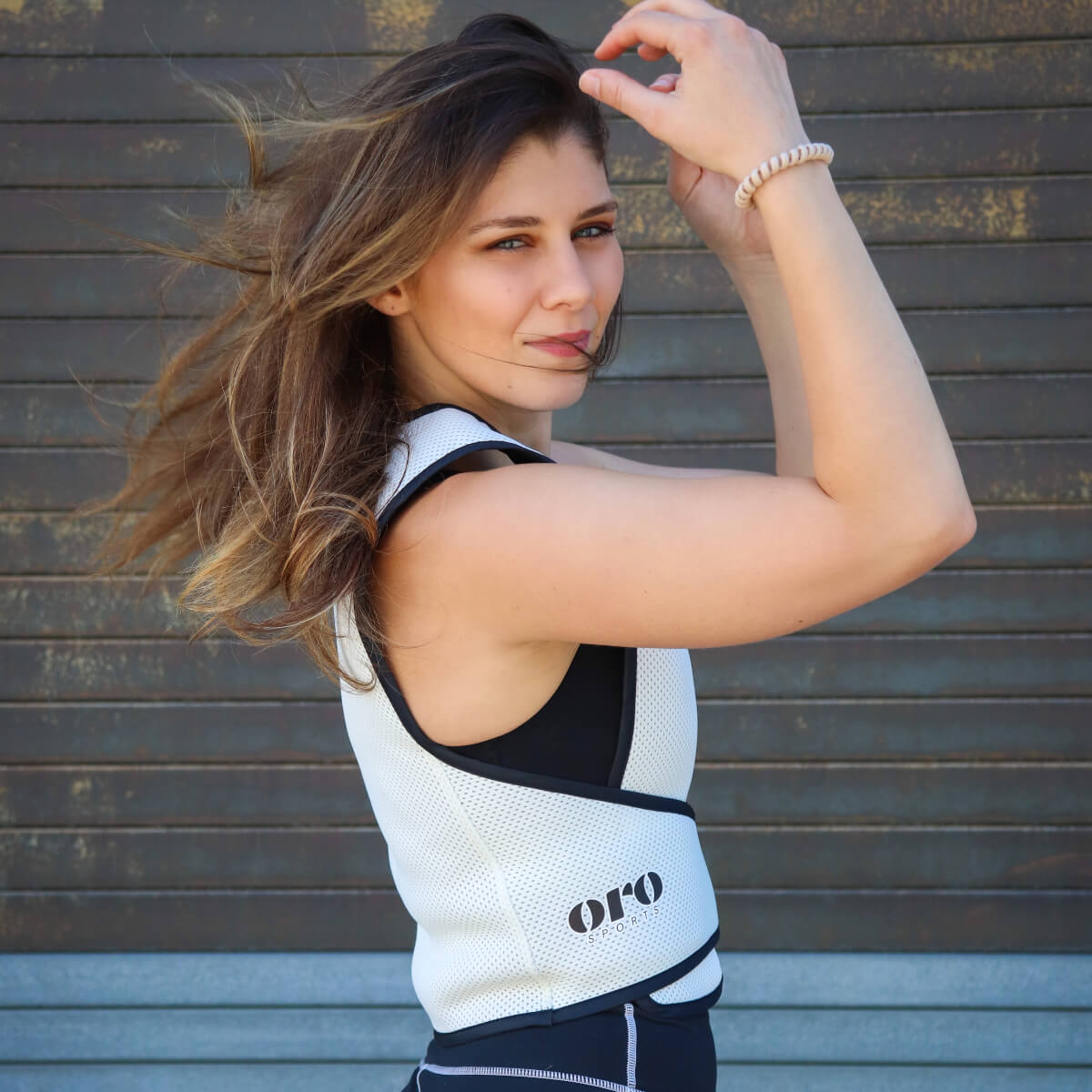 U.S. Sailing Team Will Wear Oro Sports Cooling Vests
The pivot proved to be successful — Oro Sports recently shipped 40 vests to Tokyo for the U.S. sailing team to wear during this year's Summer Olympics. With polymer packs sealed between two layers of plastic, the vests are lighter, colder and longer-lasting than the prototypes that use ice to stay cold, and they allow the athlete to make more articulated and precise movements.
As the first athleticwear company to introduce the idea that lowering the core body temperature of athletes could improve performance, Nike released its first PreCool Vest in Athens, later reengineering the design for swimmers in the 2008 Beijing Olympics. The design features sealed compartments, which athletes can refill with water and freeze, to keep them cool in hot conditions.
"That's when I knew we were on the right track," Luanne says. "Nike provided all the U.S. Olympic athletes with this vest, but it's so uncomfortable, you're wearing four huge blocks of ice. The sailing team said, 'No way,' and they tested ours and said, 'If you can make this in white, we'll take it.'"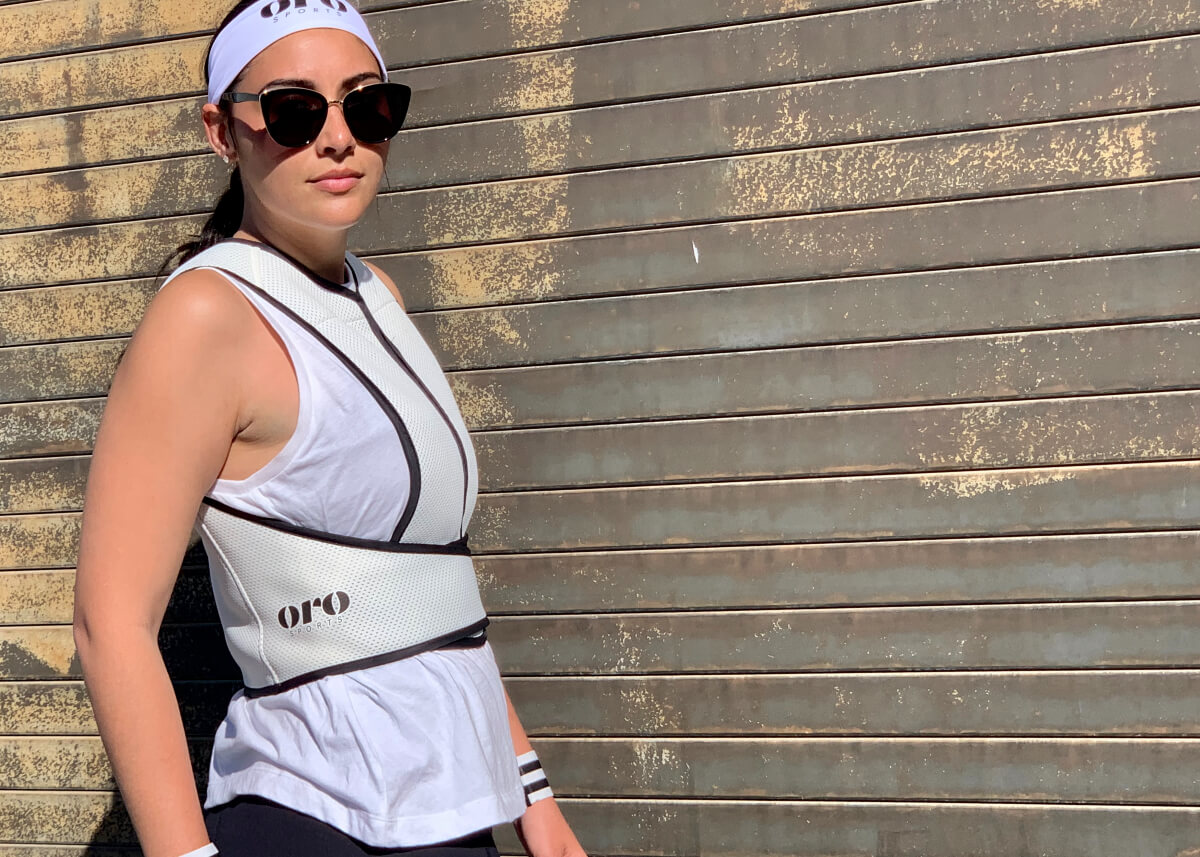 Sibling Team Working on New Designs for Cooling Vests
The duo are now working on a handful of new designs including a prototype for aerobic athletes, as well as a cooling headband, which has been helping to ease symptoms for people with chronic migraines.
"Investors always say, 'What's your barrier to entry?' and I always say, 'Catch us if you can.' They'll never live long enough to put out all the designs Van has drawn to regulate body temperature," Luanne says. "There are so many prototypes we'd love to launch. We're a design-centric house, not a one-trick pony."
Learn more or shop at orosportsusa.com.
Lead photo courtesy Oro Sports